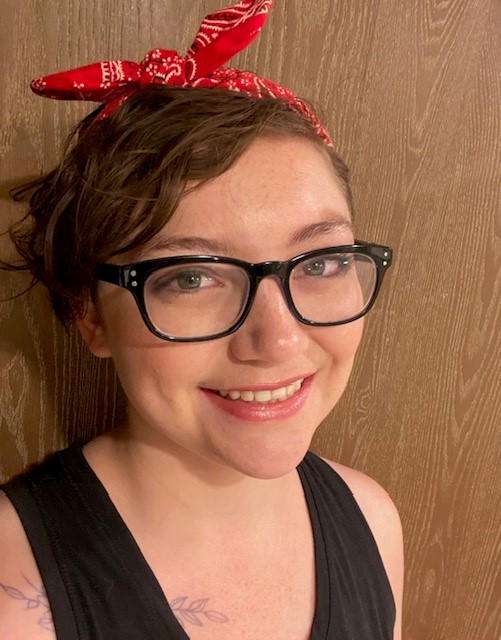 Rebecca Simonson
About Cattail Ashiastu Massage
Originally from Northern Utah, Rebecca came to Colorado to learn massage. She graduated with honors from the Berkana Institute of Massage Therapy in the fall of 2018. Rebecca believes in having a diverse set of skills so that she can better assist her clients. Because of this, she has studied and utilizes treatment-oriented deep tissue massage, cupping, trigger-point therapy, myofascial techniques, hot stones, and prenatal massage. Rebecca specializes in Ashiatsu Oriental Bar Therapy and is currently practicing Mindful Expressionism®.
In her free time, Rebecca loves to read books, be outdoors, play video games, and practice Taekwondo with her husband. She is the proud mom of a cat and a chinchilla.
In addition, I have a no hidden fees belief. This means that I do not ask for or expect any gratuities or tips and my prices reflect this accordingly. This is so all you have to worry about when you or your loved ones have a session is showing up and relaxing.
What is Ashiatsu?
Ashiatsu is great for those who love deep tissue work although dislike the pointedness often experienced from the use of elbows and forearms. This type of massage is preformed on a massage table, positioned below ceiling mounted bars the therapist holds onto for balance and control. Then therapists use their bare feet to deliver broad, deep strokes using their bodyweight for a depth of massage not possible using hands alone.
​
A few benefits of this type of massage:
Deep tissue without discomfort
Elongates muscles
Frees up bundled nerves
Improves posture and decreases pain
---
Contact Details:
Website:
Cattail Ashiatsu Massage Website
Phone:
Rebecca's Phone: (385) 223-7406
Facebook:
Redline Athletics Longmont Facebook Page
Directions::
Redline Athletics Longmont, 700 9th Ave, Longmont, CO 80501
Sign Up for TableTop Networking Longmont ...